PCA is the name of our company meaning Professional Card Authenticator. After more than two years of works, PCA was born in 2016 making it the first European grading company.
PCA grades and protects Pokémon®, Magic the Gathering® and Dragon Ball Super® cards. Other collecting cards may be added in the future.
You have to:
select the cards you want graded
select a return option
print the shipping form that we have sent you. You can also find it in your customer space.
protect your cards and send them with the shipping form to the following address:
PCA - ORDERS DEPARTMENT
2, rue Raffet
75016 Paris
FRANCE
The financial value of your card is usually the most frequently used critieria to determine if a card should be graded.
However, PCA recommends protecting a card independently of it's financial value or its condition if you have any sentimental value towards it. Grading a card is a way to add value and to embellish and protect your card
The most important task of PCA is to truthfully assess the state of your cards
All cards sent to PCA are independently graded three times by three different experts to ensure a correct application of our grading scale.
The grading considers several criterias:
the centering;
the surface: scratches, impacts, dirt, stains, bends, gloss, colouring;
the edges: regularity, white dots, ink stains, wholeness, impacts;
the corners: shape of the corner cutting, regularity, white dots, ink stains, wholeness, cutting traces.
If the set of a card is known to have a defect, we will take it into consideration while grading those cards.
For example, the Pokémon® cards of the Jungle set are known to have the bottom edge recessed. This won't have an effect of the gradind of the card.
The grading scales have the same basis. However, PCA's grading scale goal is to be more precise and distinguishes itself by the use of the grade 10+ Collector and 9.5 New.
Totally. If you don't have a card below a certain grade, you have two options to select from while ordering:
Have them graded <span class='monGras'>A</span> for Authentic
Get your cards back without grading
Yes. This is what the Encapsulation without grading optionallows you to do. By choosing this option, your card will be identified whith a unique number with the mention Authentic then protected.
Fake cards or cards showing marks of masking defaults will not be processed
After your cards have been graded, PCA protects them using a case which guarantees that the state noted on the card is the same as the state of the card.
Yes, PCA's cases interlock to ease the storing of your collection
Both parts of the PCA cases are sealed thanks to ultrasound
We have chosen a quality, robust and ultra-transparent plastic. The PCA cases protect your cards from impacts, scratches, folds, UV light, humidity, and splashes.
The case perfectly fits the shape of the card to hold it in place.
The case is thin, elegant, light but stiff.
PCA cases are designed to protect a card but also to guarantee that the grade on the label corresponds to the valuation made at the shop.
If a case is brut-forced, it can't be closed again
The most secured way to send an envelope or a package to PCA is to use a shipping method against signing and with insurance: Package against signing or registered letter.
You can also use another shipping method.
Once your order has been done, please send your cards to the following address:
PCA
ORDERS DEPARTMENT
2, rue Raffet
75016 Paris
France
It is possible to hand in and pick up your cards at our offices in Paris:
PCA
2, rue Raffet
75016 Paris
France
Before any deposit, please make an appointment by clicking on the dedicated link in your order confirmation email.
Once graded, your cards will be sent back by the shipping method of your choice: Package against signing or normal package. The tracking number will be sent per e-mail.
While ordering you have the possibilty to insure the return of your order
You need to declare the financial value of your card. The insurance amount is 1.9% of the declared value if a limit of 10 000€. If the package is lost you will be refunded of the declared amount.
Please contact us at [email protected] to agree on a more appropriate shipping method.
Once received, we will send you a confirmation e-mail. The cards will then be graded three times then sealed before we send them back to you at the address given when ordering
They will be returned with your order whenever possible.
It is possible to change your delivery address by sending us your new address and order number to [email protected].
We will take care of modifying it by ourselves so that you can receive your order.
To guarantee that we offer you the best service, we ask you to declare the financial value of the card you want to be graded. This value is determined by you to match the reality.
We use this value to be able to insure your card while we process it and during the shipping if you choose so. If anything would happen to your card you would be refunded by this amount.
Processing times for cards vary from 1 day to 3 months. For more information, visit Prices.
Ordering in Excelsior will allow you to have your card certified within a day. It will be necessary to come and pay directly on location:
PCA
2, rue Raffet
75016 Paris
FRANCE
The order must be placed before 12.00 noon to be collected by 6.00 p.m. at the latest the same day
For any question, feel free to contact us:
Videos
Bilan & Perspectives - On vous dit tout !
Les coulisses de la certification française - Visitez l'atelier PCA
PCA au 19.45 de M6 - 1ère apparition de PCA à la TV
PCA vous souhaite une bonne année ! - Bonnes fêtes à toutes et à tous !
PCA : Protégez - Certifiez - Admirez - Car chaque carte est unique
Ouverture & Concours SL9 - Combien de GX allons nous trouver ?
Grading is by definition subjective. PCA has created a grading scale precise and clear to unite the different visions and to limit conflicts.
Some people may find it too strict other too forgiving. This is completly normal. Everybody has a different vision, more or less demanding, thorough, permissive, etc.
It is by comparing French collectors' scales, from other grading companies, and thanks to our long experience that we have established the following scale.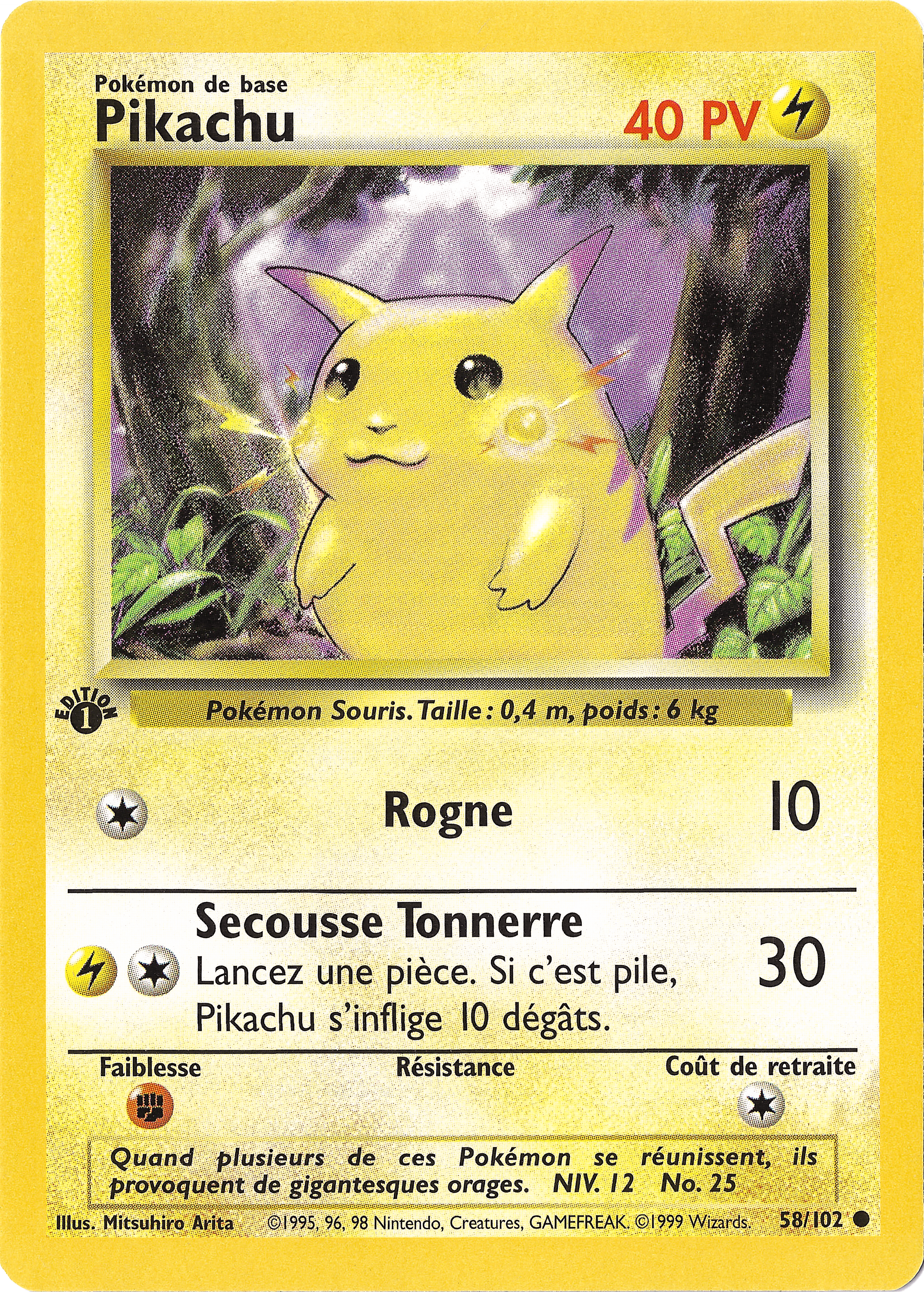 Collector
PCA 10+ Collector
Exceptionnal quality new card, perfect apperance, very well centered, without any origin error or other wear visible.
The centering (calculated according to the border width) has to be 60%/40% or better on the front of the card and 75%/25% on the back side.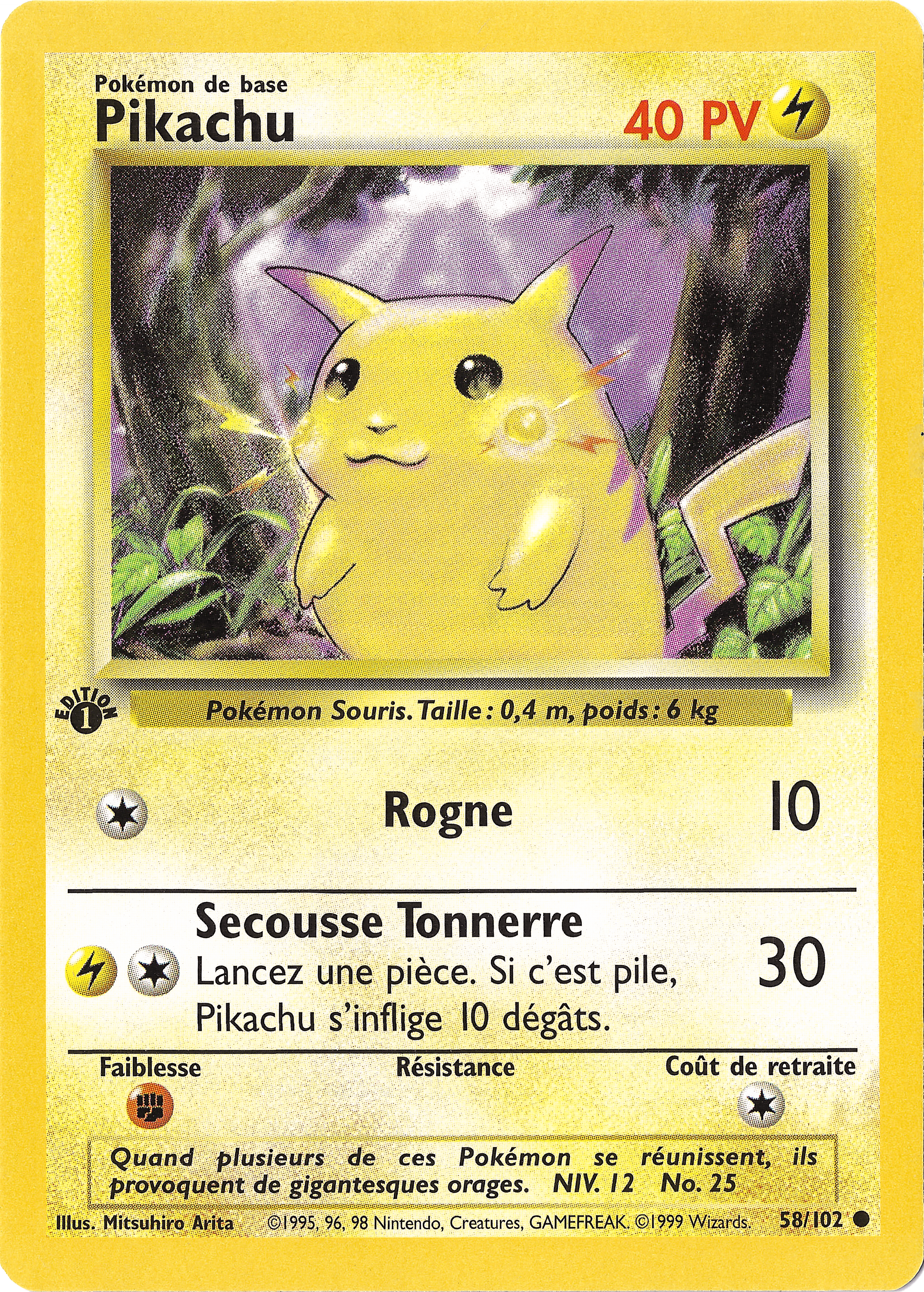 Gem mint
PCA 10 Gem mint
Superior quality card, perfect appearance, without any wear, but can present after close inspection de small original defects (micro-scratch, cutting defects, micro-inks stains and other micro defects). Concerning white dots, only one micro white dot of origin is allowed.
The centering has to be 60%/40% or better on the front side and 75%/25% on the back side.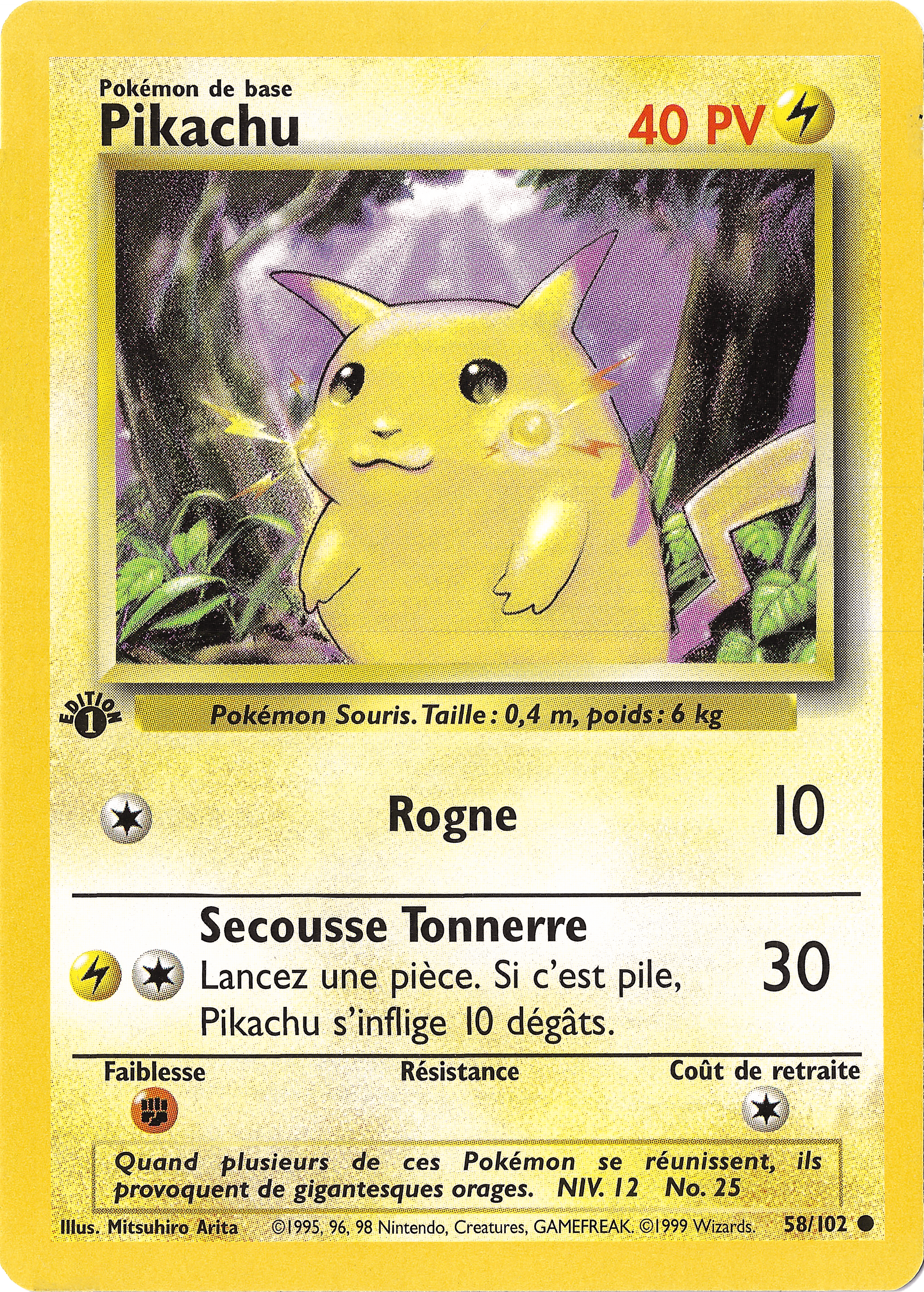 Mint
PCA 9.5 Mint
Card seeming to be gem mint but having a few white dots. A thorough inspection under a light source can also reveal rare and discret scratches from manipulation.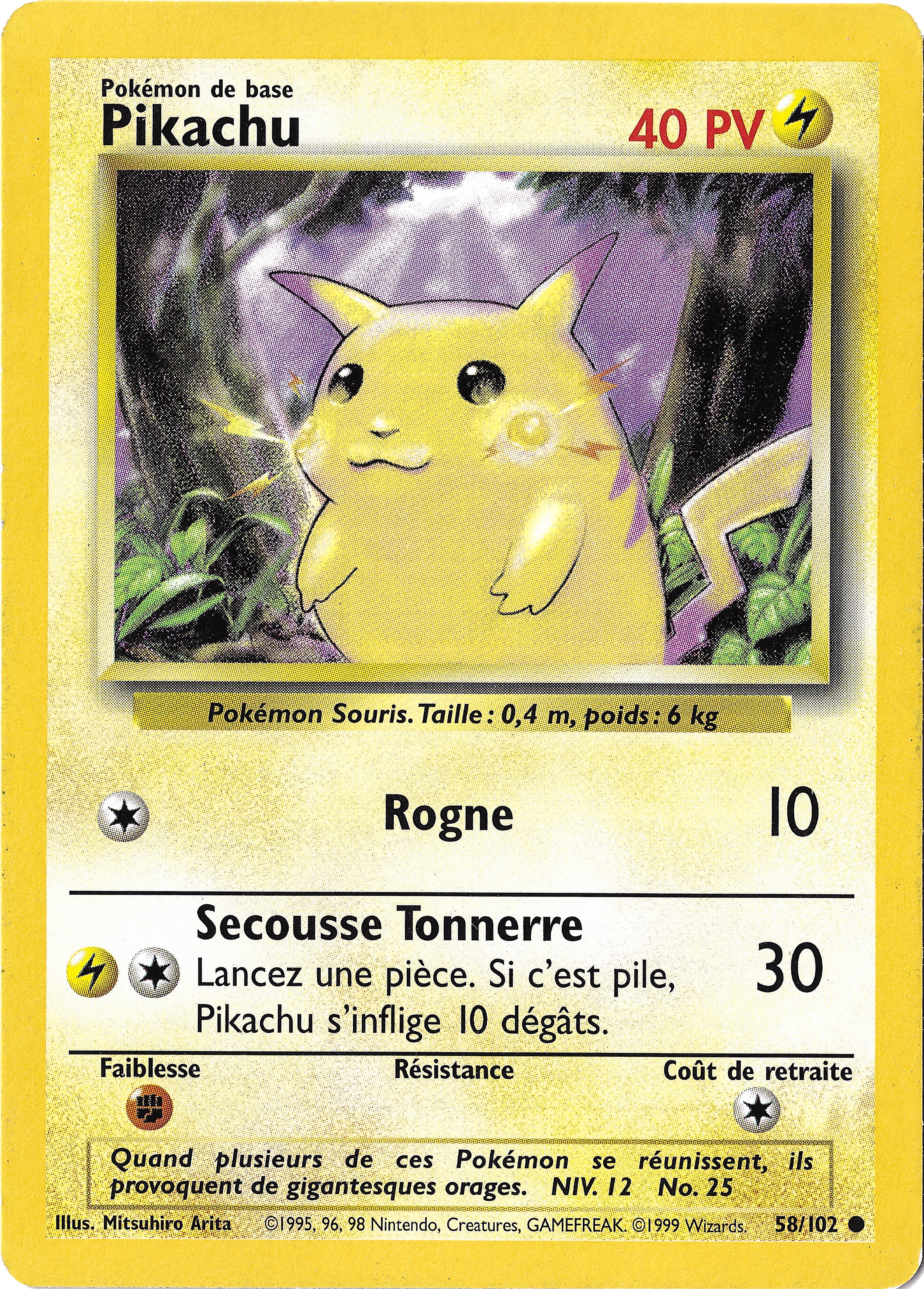 Near mint
PCA 9 Near mint
New or like new card, presenting either rare and small wear traces (white dots, micro scratches, small dirt deposit, etc.) or a important number of original defects that a thorough inspection under a correct lighting has revealed.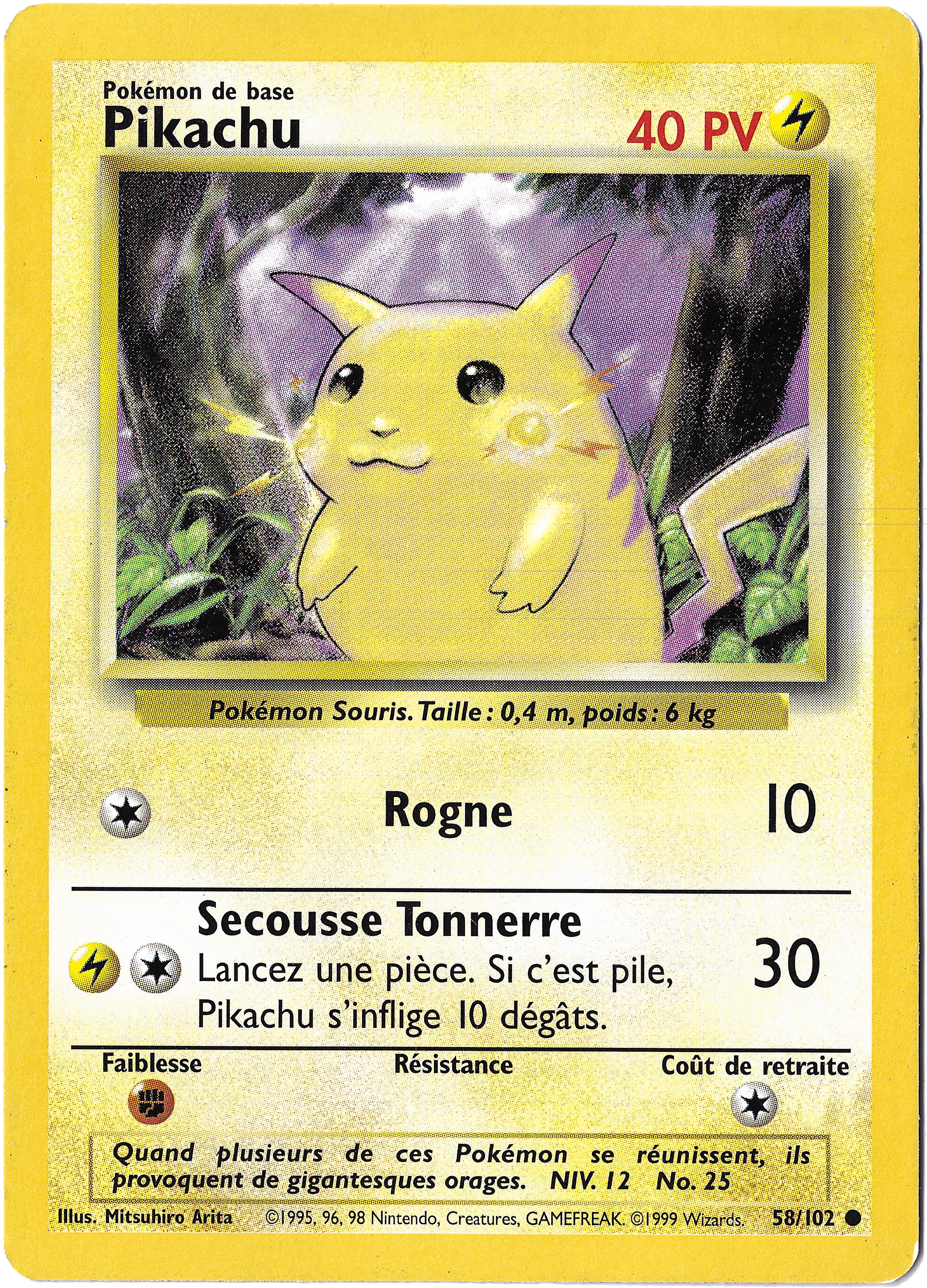 Excellent - Near mint
PCA 8 Excellent - Near mint
Card in great condition, having rare and small wear marks (white dots, micro scratches, small dirt deposit, etc.) and an important number of original defects that a thorough inspection under an adequat lighting has revealed.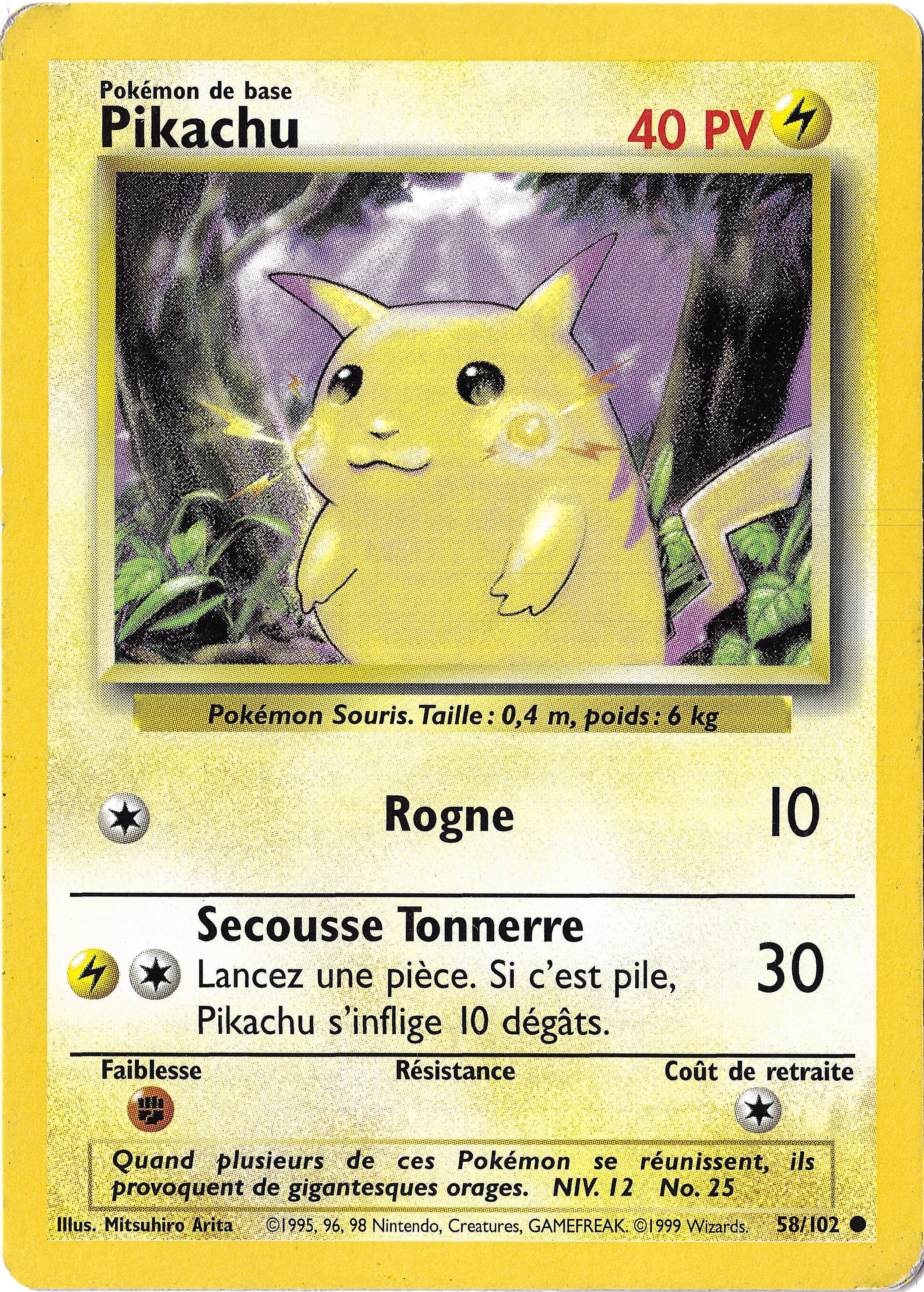 Excellent
PCA 7 Excellent
Card in an excellent condition, presenting slight wear traces on the front (ex: micro-scratches), and/or on the back-end (ex: white dots, wear scratches, slight dirt deposit) or slight wear traces visible under a adeuqat lighting (slight dirt deposit, slight impact). These defects , reccurent but very small, don't jeopardise the card's attractiveness.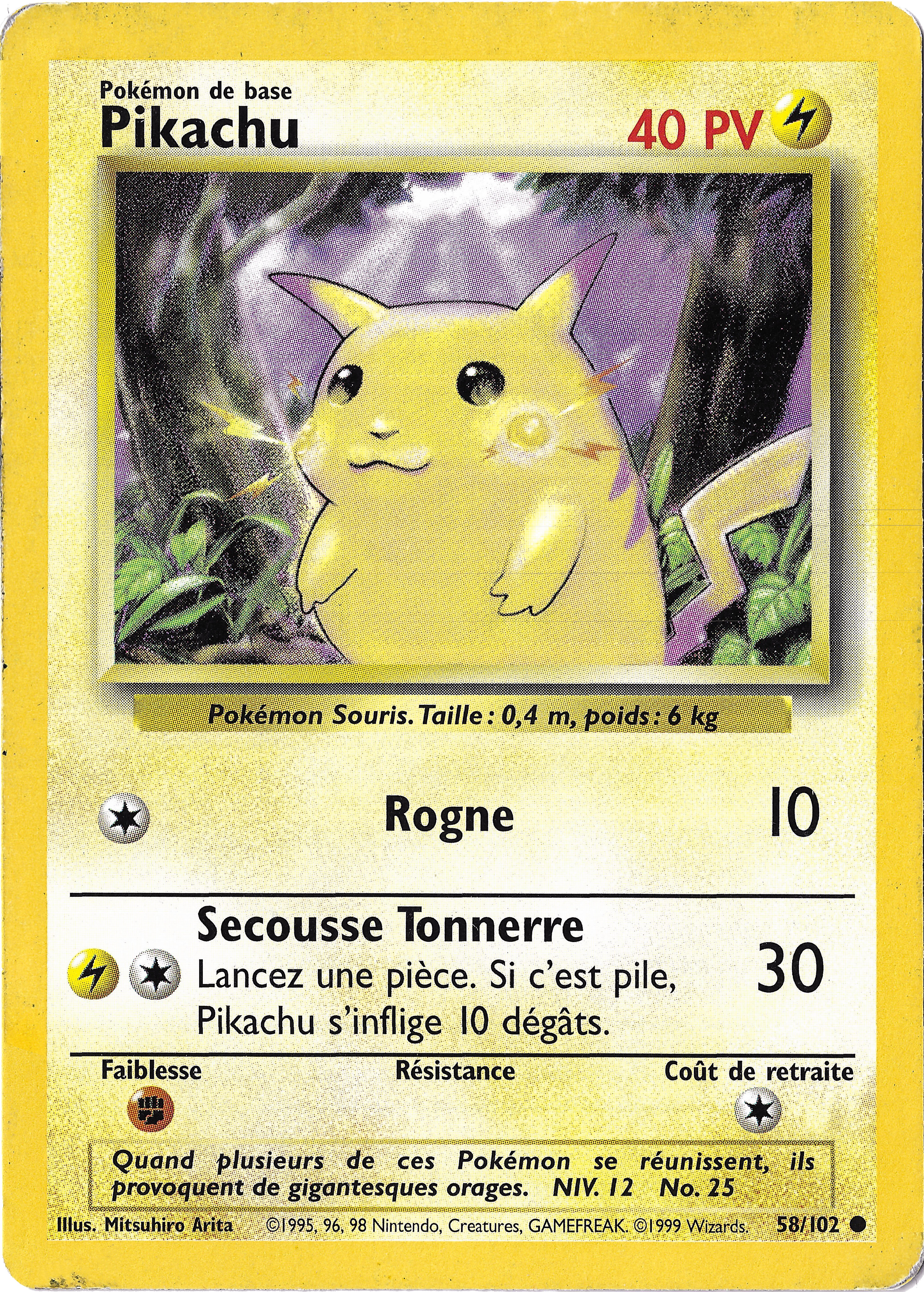 Very good
PCA 6 Very good
Card presenting slight regular wear traces and/or having received slight damage like impacts (ex: white dots), small and slight folds, visible with lighting games.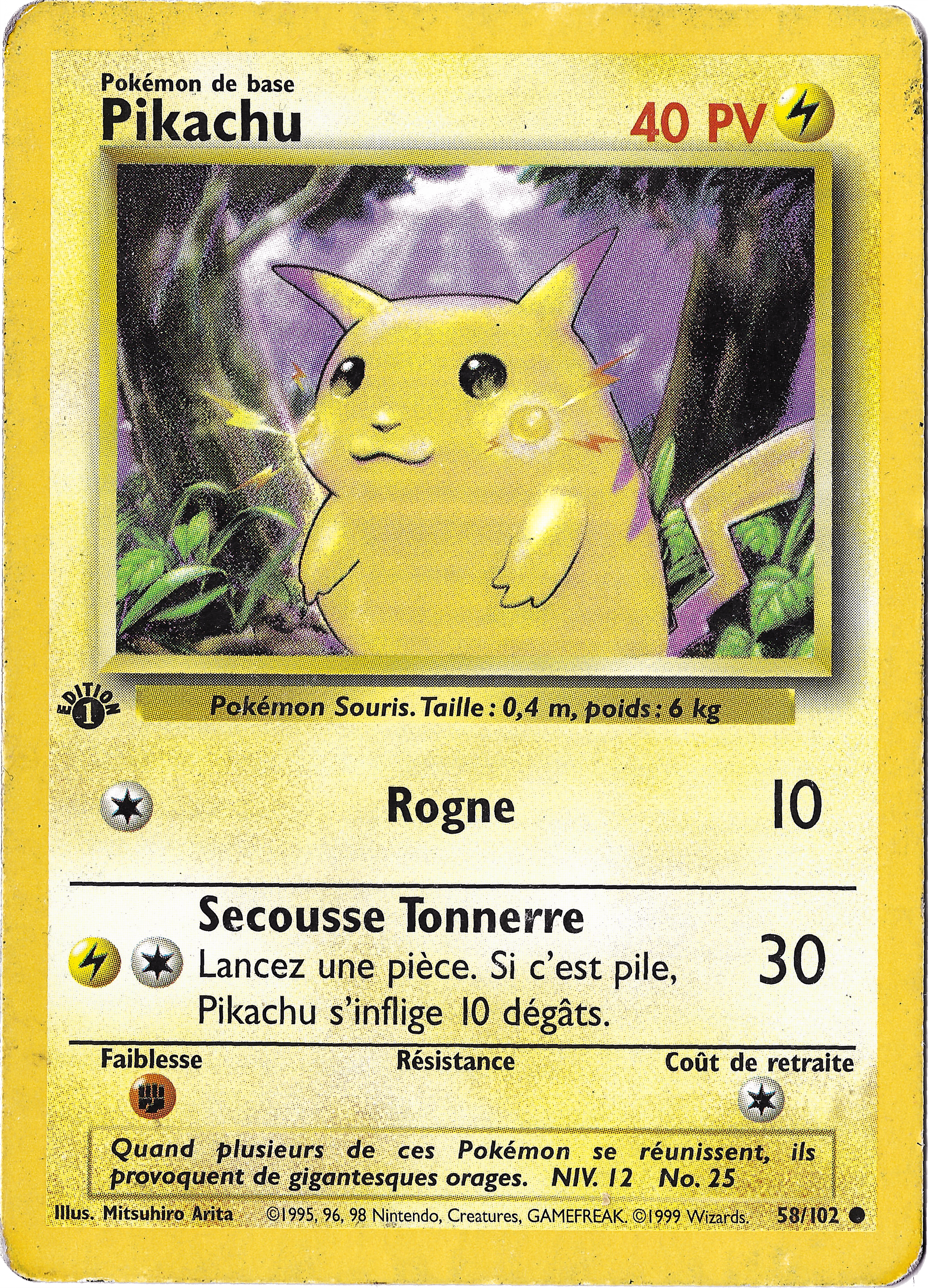 Good
PCA 5 Good
Card present slight degradation more or less discrete but not harming the global aspect, like rounded corners, faded edges, or dirt and scratches on the surface.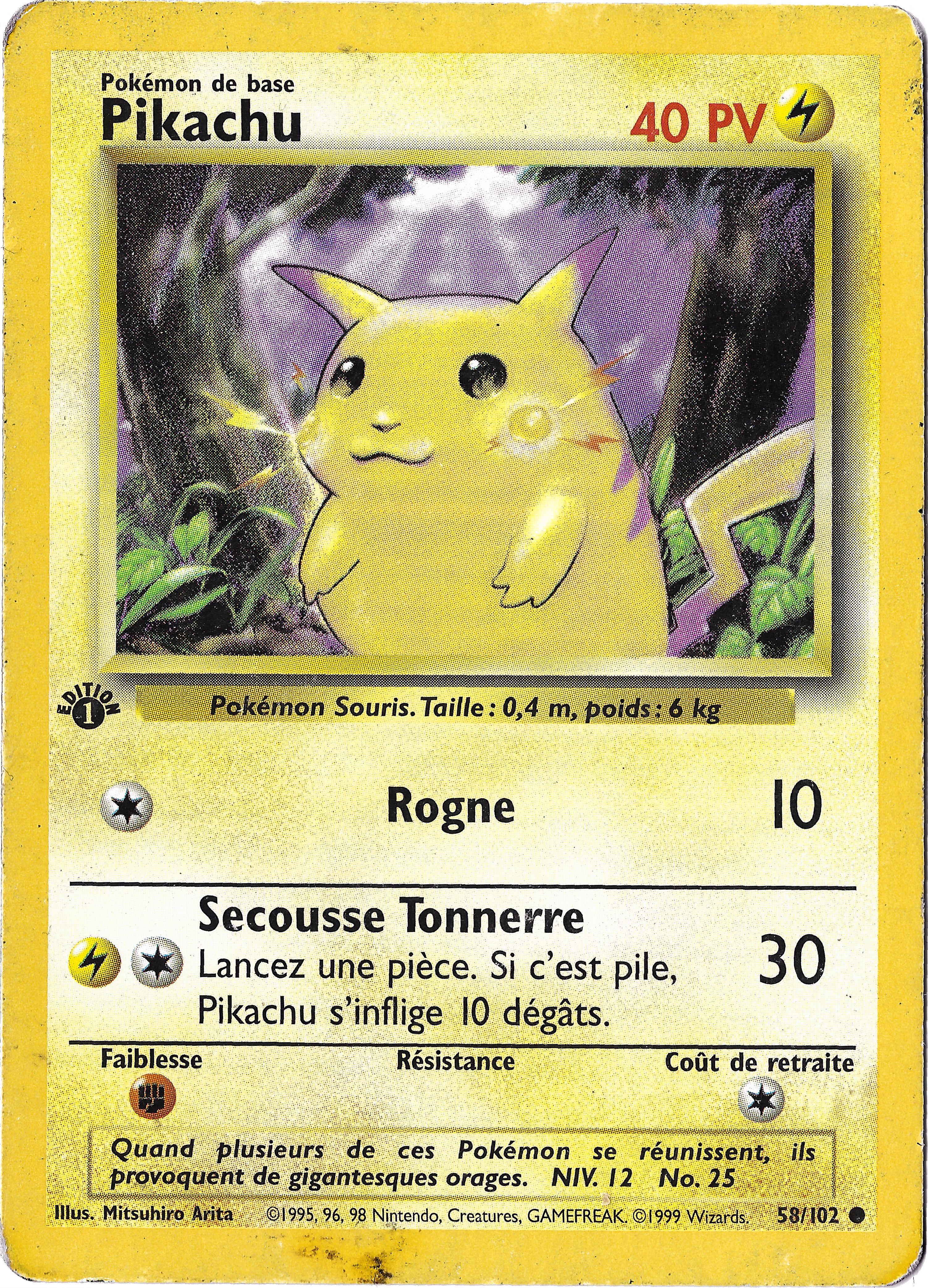 Light played
PCA 4 Light played
Card which the image and the text are not altered but unprotected and poorly maintained, presenting visible wear traces: rounded corners, scratches, shinning loss, etc.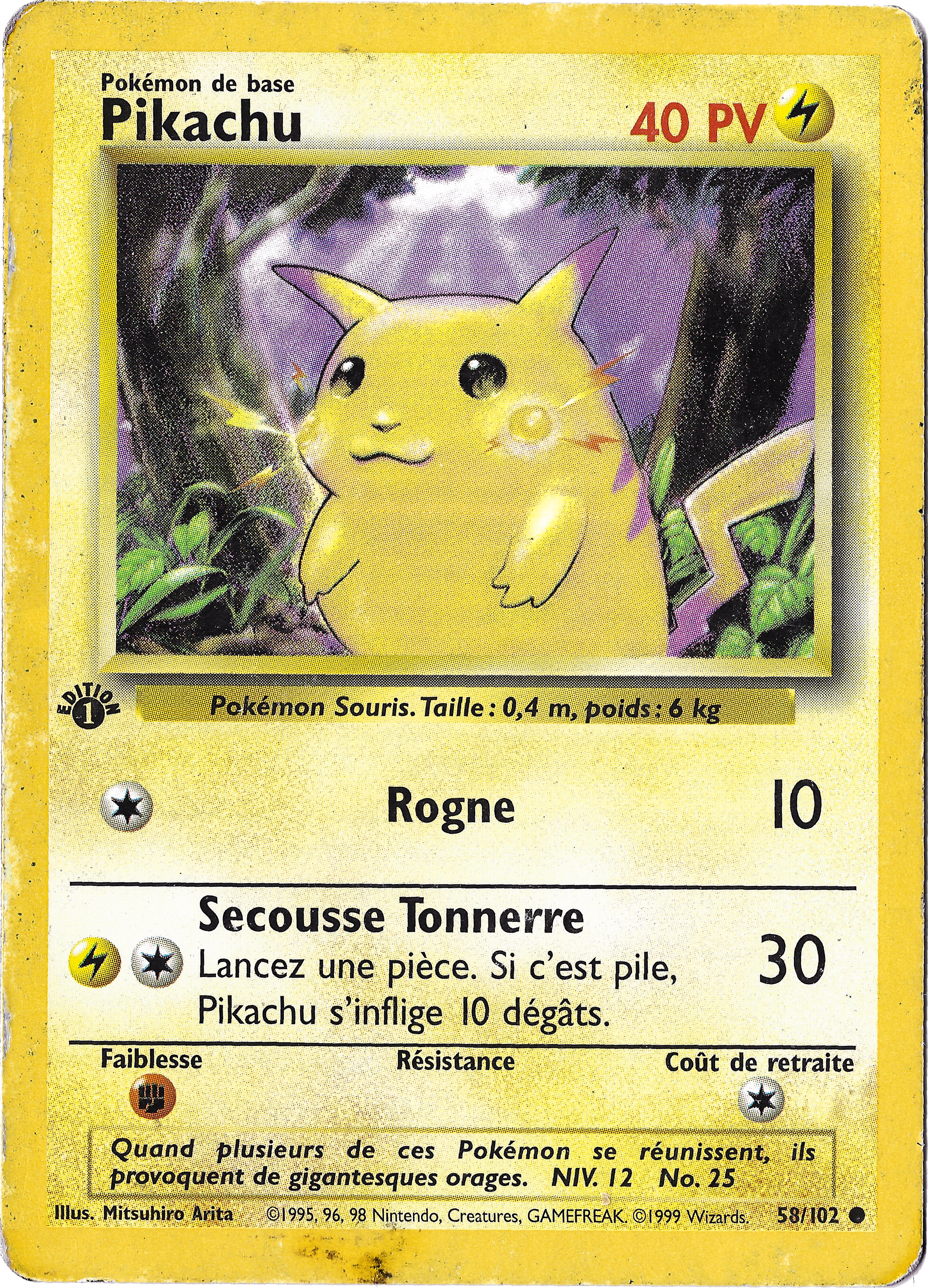 Played
PCA 3 Played
Unaltered card, presented important wear traces: damaged edges, rounded corners, small folds, etc.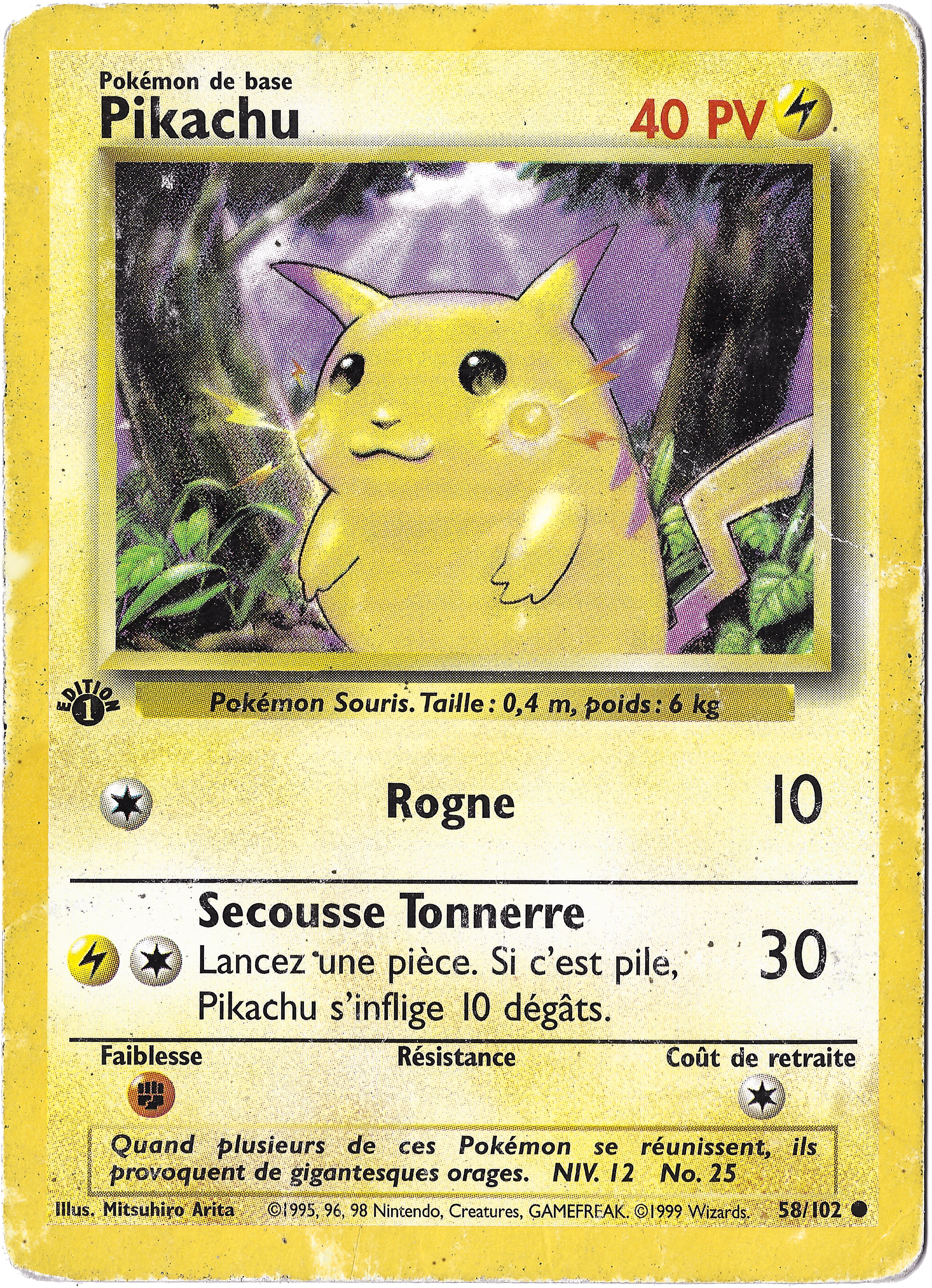 Poor
PCA 2 Poor
Card presenting very important wear traces: obvious folds, important wear trace, etc.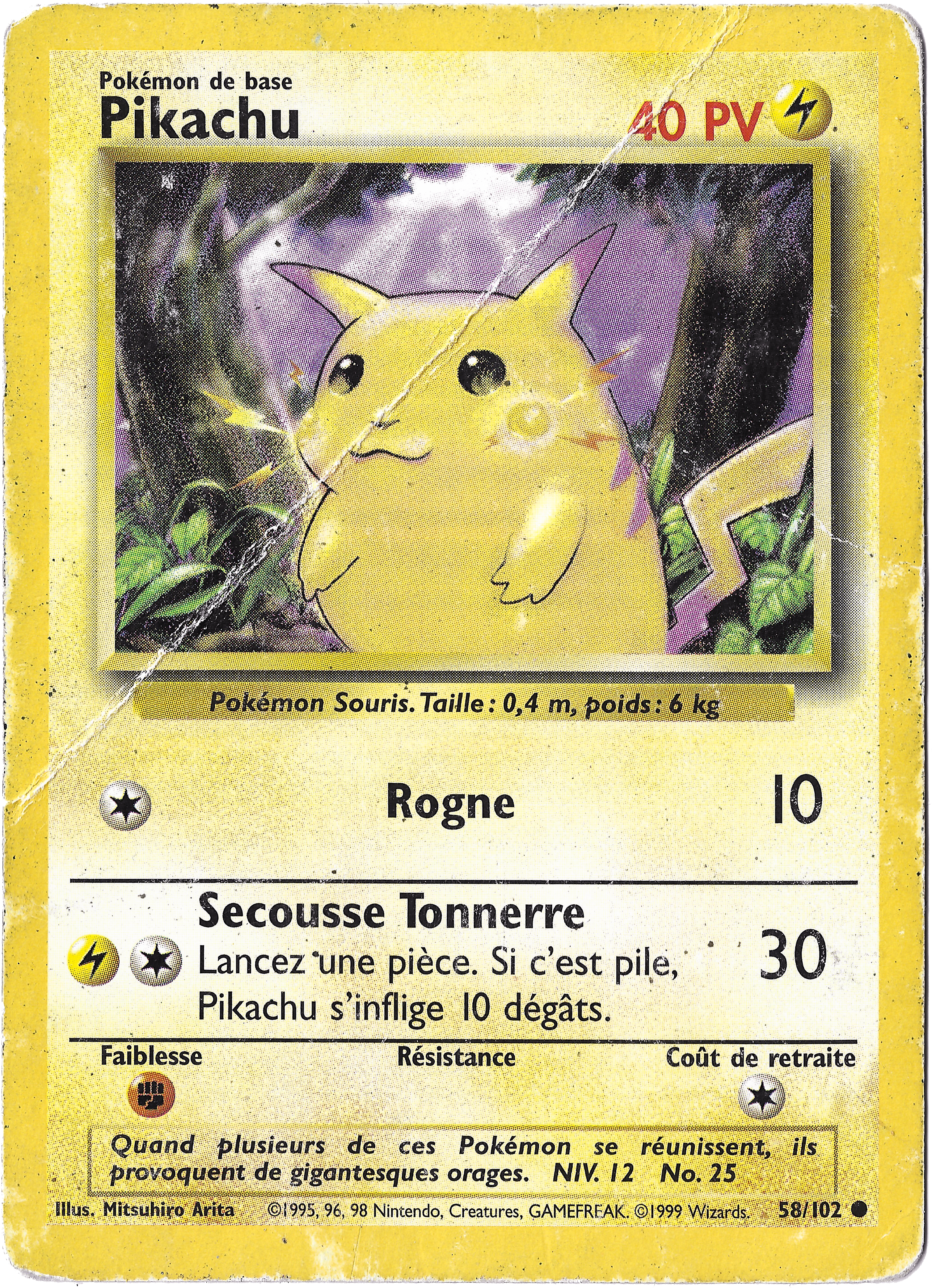 Very poor
PCA 1 Very poor
Card having lost all its attractiveness but probably having a sentimental value...