Hello to all collectors!
For this blog post, we decided to bring you on a journey through the history of Pokémon, among cards that some of you have probably never seen... Indeed, in Japan, Pokémon has been a sensation since 1995, and as the mother country of this gigantic universe, it is full of exclusive cards!
It's impossible to go around these gems, ranging from some trophy cards to obscure promotional cards of dubious taste (Pikachu Yu Nagaba, I see you). So we decided to share with you our ten favorite cards, exclusive to Japan, featuring the mascot of our favorite game, Pikachu!
We could talk about sample cards, which exist in very limited number because they were never officially released, or about the Pikachu card released on the occasion of a Pokémon Snap contest, but we selected the ones we like the most in their design or their originality, so forgive us if we forget your favorite card...
The first card that comes to our mind is the Pikachu edited for the first version of the Mcdonald's promotionnnal packs, in 2002. This card, relatively easy to find, is quite expensive, around 150€ for a version in excellent condition.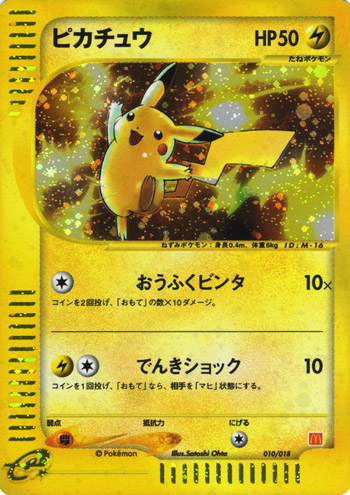 Even more affordable, and just as charming, is the Pikachu released for the eleventh Japanese movie Giratina and the Sky Warrior in 2008. Our crush comes from the edges of the card, and look at that face, even when angry, the little electric mouse remains cute! The card can be found around 20€ in good condition, but count more around 40€ if you want a perfect card.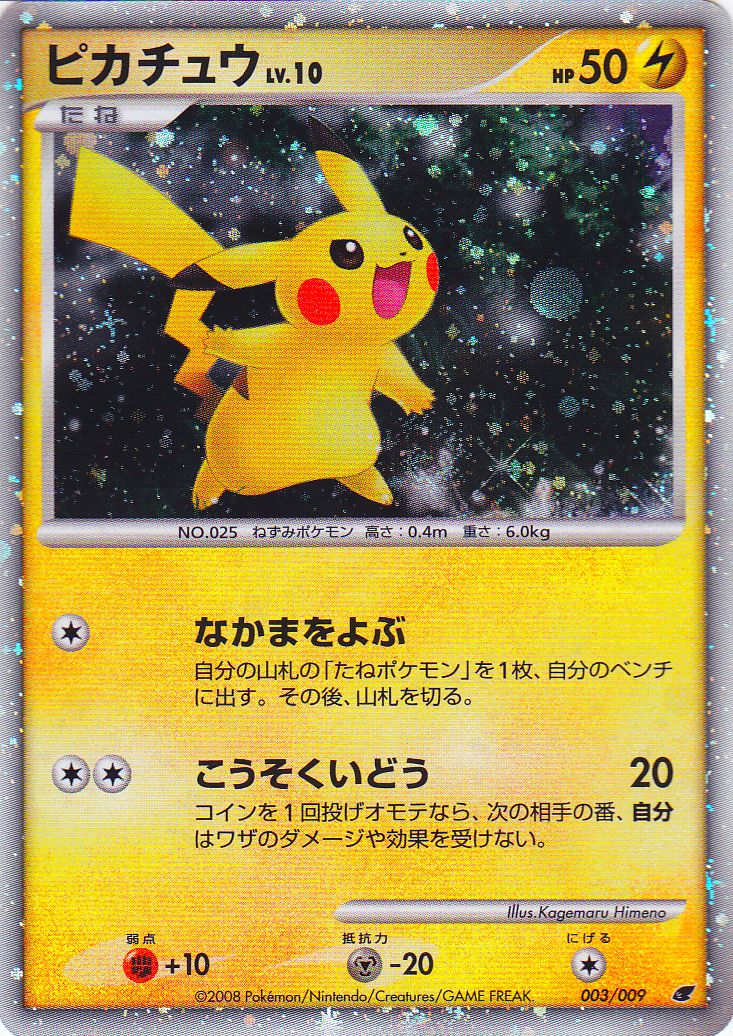 We are already in the era of Pokémon Black and White, with the Pikachu edited in 2001 for an event at the Tokyo Tower for beginners. This Jumbo card is quite rare to see in the West and is even difficult to find in the Land of the Rising Sun... It is difficult for us to give you a price range, but if you find it and if you collect Jumbo cards, go for it, it is a little treasure to have in your showcase!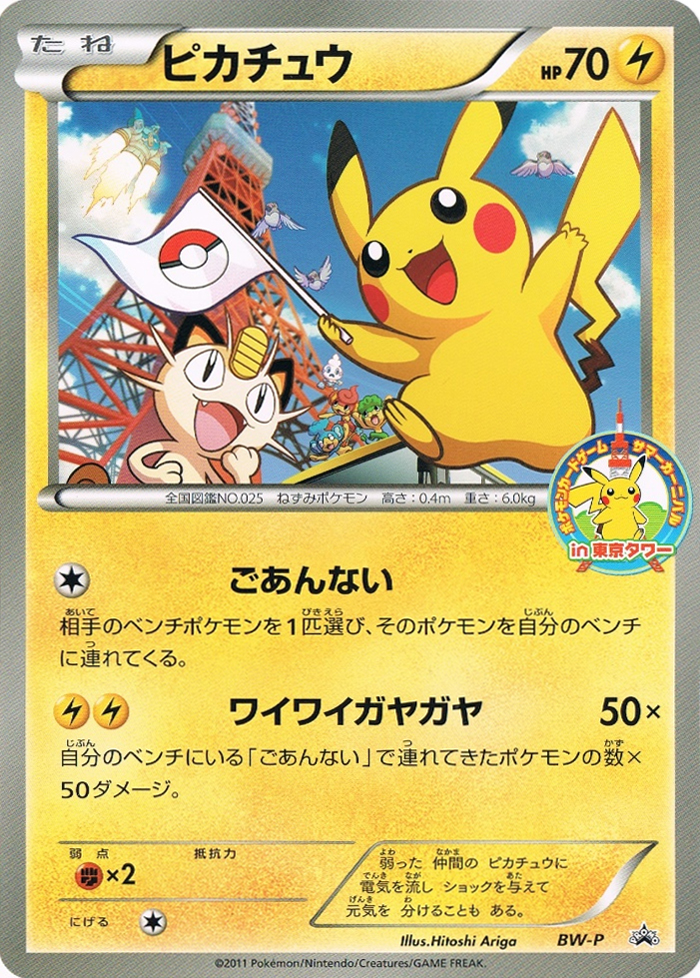 Another Black and White card, another Jumbo, designed by the awesome Kagemaru Himeno, this card was distributed to customers of the Pokémon Center in Nagoya during its move between March and May 2013. The price of this card is extremely variable and it is difficult to figure out, it can be found between 50 and 300€, the range here becomes a price range...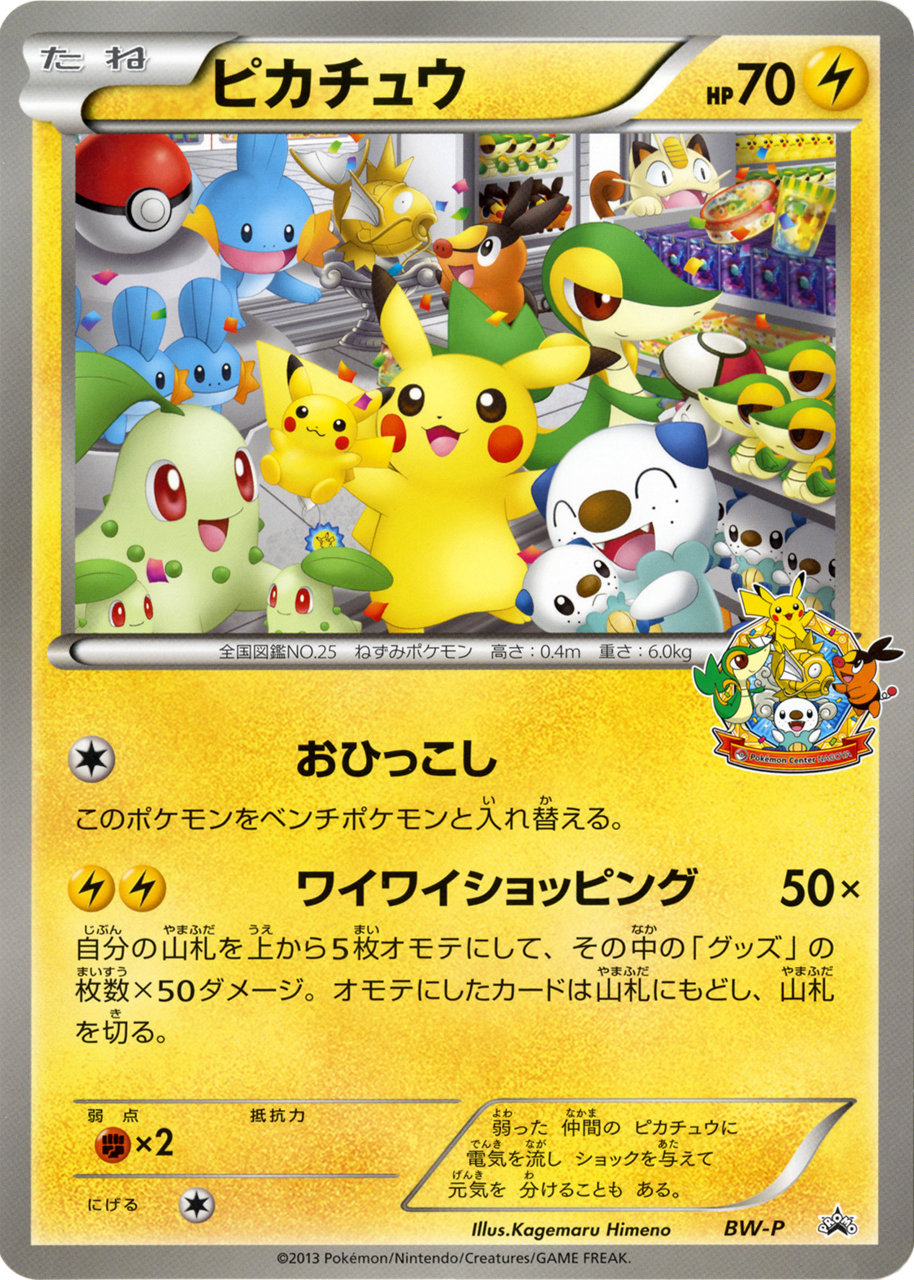 A trio of cards represents what we would have liked to see in our childhood in our cities: street events, with mascots who would have given us cards... In 2014 in Yokohama, 1000 Pikachu (actually mascots) distributed these promos randomly to passers-by. Here is our favorite of the trio, it can be found around 30-40€ in excellent condition with a little searching!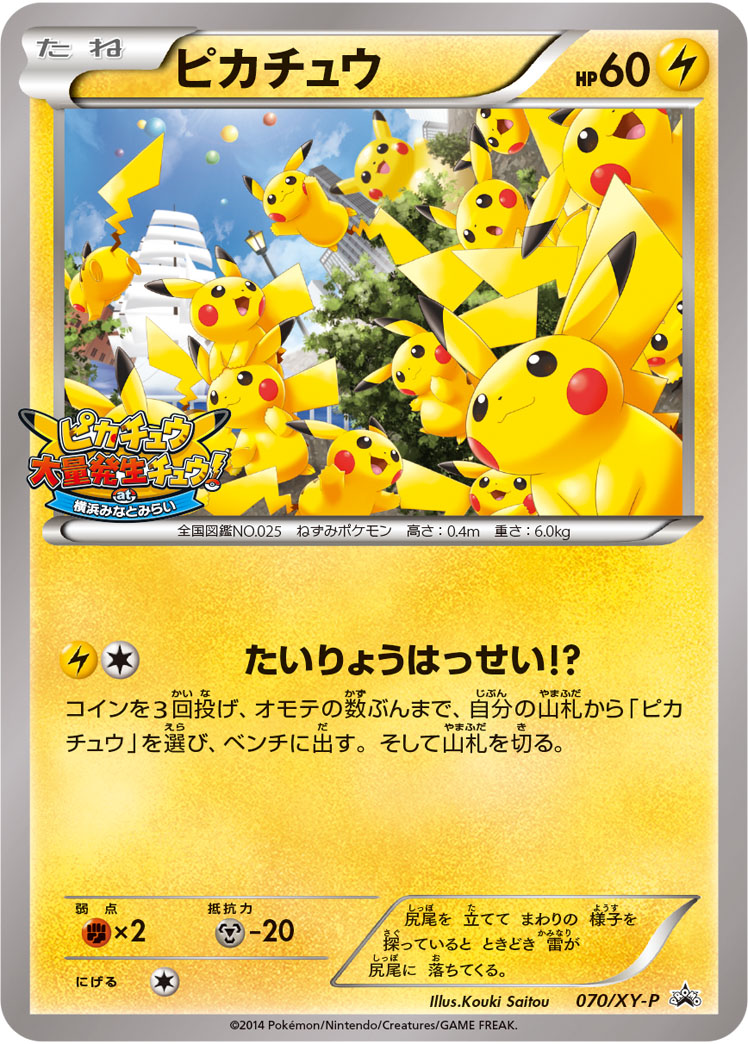 For the next card, the budget goes up a notch, we're talking about the first Battle Festa promo, released in 2014 on the occasion of a series of 5 events for players. This card shows Pikachu in the company of Mega-Gengar and Mega-Lucario in a magnificent composition, and we note the charisma of our favorite little yellow mouse! This card can be found between 100 and 200€ depending on its condition and remains in our eyes one of the biggest frustrations of the TCG... Who wouldn't have liked a collector's box with this card as a star?
We choose to put only this Battle Festa in our selection, but you can also turn to the 061/SM-P if you choose to collect the Japanese exclusivities, it is also beautiful!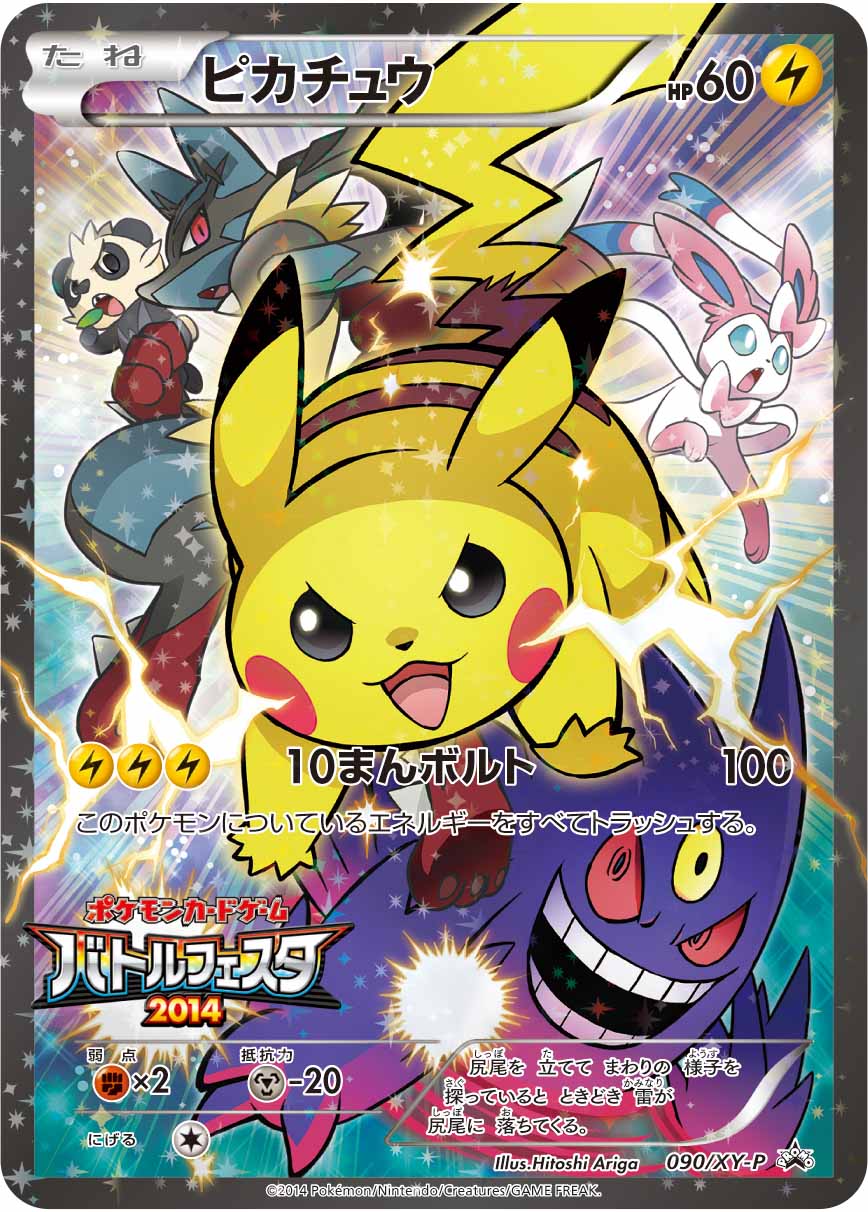 Card released in 2009, the Pikachu M Lvl.X represents the Pikachu that accompanies Ash in his adventures. Those who were able to see the card can testify of its beauty, and despite its age (13 years in 2022), it remains quite affordable for an exclusivity, around 50€...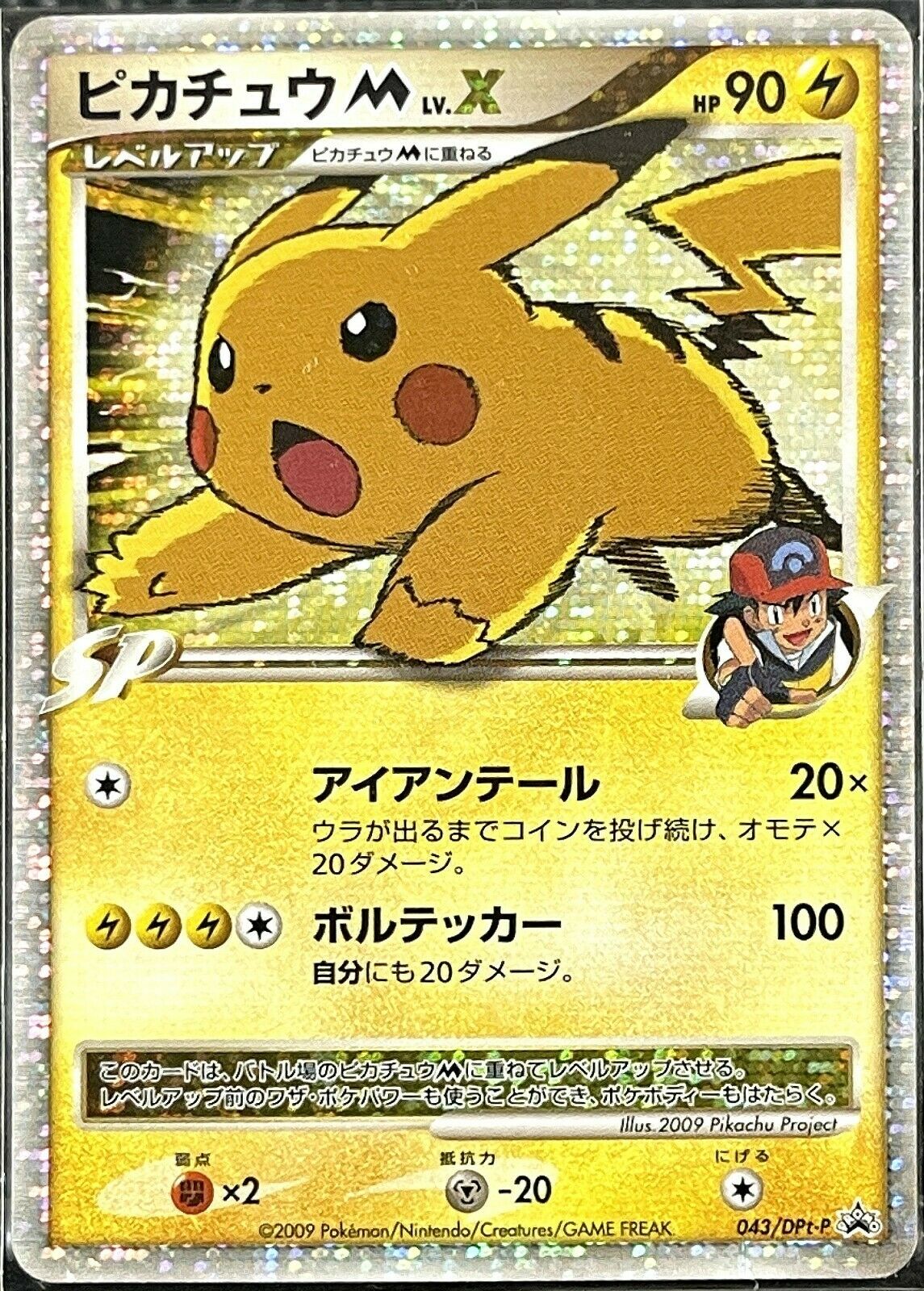 For the eighth card of our selection, we chose to talk about an exceptional card, limited to 120 copies distributed in 2016. It is Mega Tokyo's Pikachu in its 204/XY-P version, and what made us choose it is the very cute style of the illustration which honors the talent of Kouki Saitou! For this card, plan a very small budget, it is indeed over 1000€ because of its rarity…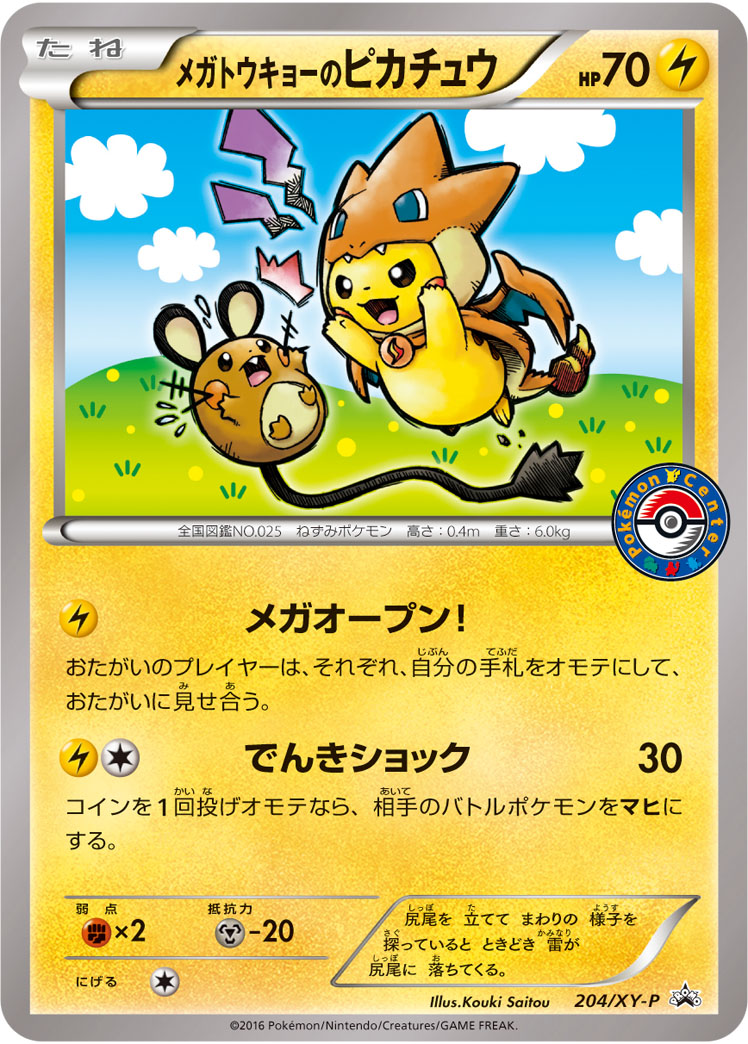 Among all the Cosplay Pikachu, from Luigi to Leviator, we chose for the ninth card to present you Okuge-sama and Maiko-han Pikachu, representing two Pikachu in traditional Kyoto clothes. By the way, this card has been distributed for the opening of the Pokémon Center of Kyoto in 2016, and can be found around 70€, it represents a certain budget for such a recent card, but it is so beautiful…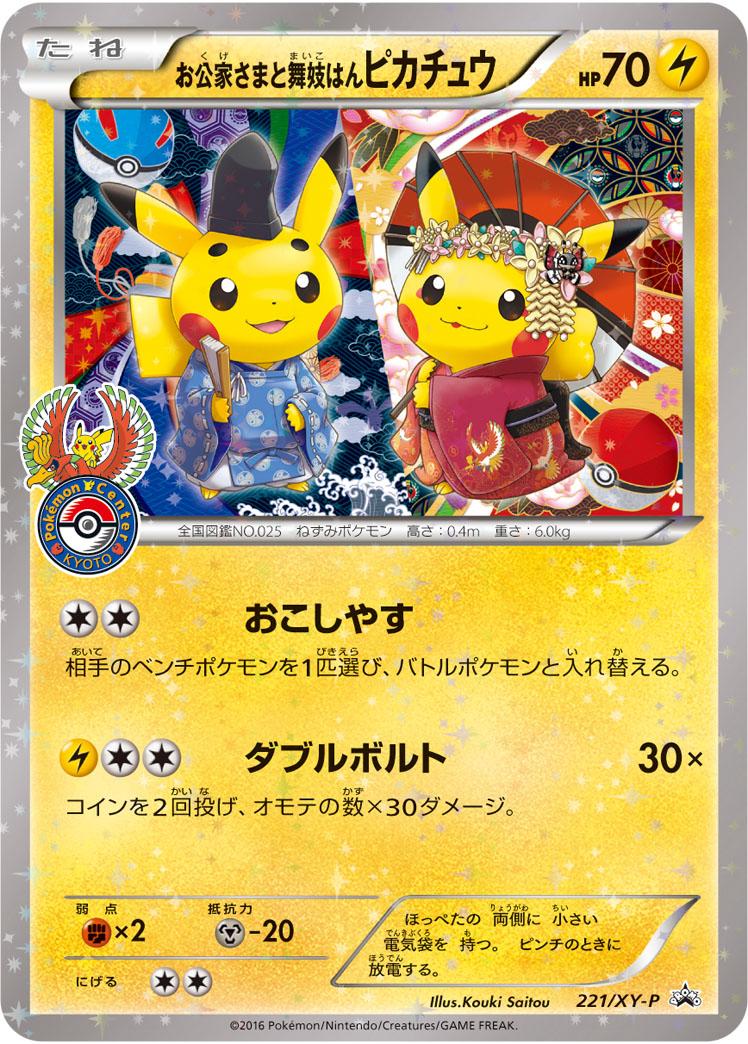 For the last card of this selection, we have chosen to present you a relatively easy to obtain card, not too expensive but which brings us back to childhood. It is Red's Pikachu, in homage to the hero of our favorite video game. The composition of the illustration is dynamic and Ken Sugimori proves us that he still has as much talent after 20 years drawing Pokémon. Indeed, this card was released for the twentieth anniversary of the TCG. It can be found at 30€ new if you look hard enough, which makes it the most affordable card we have presented, but not the least pretty!

And that's it! Our nonexhaustive retrospective is over, but there is still so much to say about the cards released in Japan that we are certainly not done with this theme. We still have to find out what kind of cards you would like us to talk about in our next post... In the meantime, enjoy your cards, and see you soon!